Speed
Speed – Fast Exchange Semi-Compliant Angioplasty Balloon
---
Features-
Flexible Distal Shaft: Allows easy navigation even in tortuous vessels.
Semi-Compliant Balloon: Enables a wide range of pressures. Allows a ontrolled linear sizing.
Balloon Folding: Balloon folding according to sizes provides lower crossing prof iles and excellent rewrap characteristics:
2 fold balloon at size 1.5 mm to 2.5 mm
4 told at size 3.0 mm to 6.0 mm
Low Tip Profile: Dual tapered flexrble tip with 0.020' entry profile
Hydrophilic Coating: Reduces friction between the balloon and the artery wall for easier lesion entry and crossability.
Platinum Markers: The markers are embedded to minimize profiles for enhanrecd crossability. Double markers to facilitate precise and fast balloon positioning within the vessel.
Complete Product Range: Balloon diameters from 1.5 mm to 6.0 mm and balloon lencths from 10 mm to 30 mm.
Speed – Fast Exchange Semi Compliant Angioplasty Balloon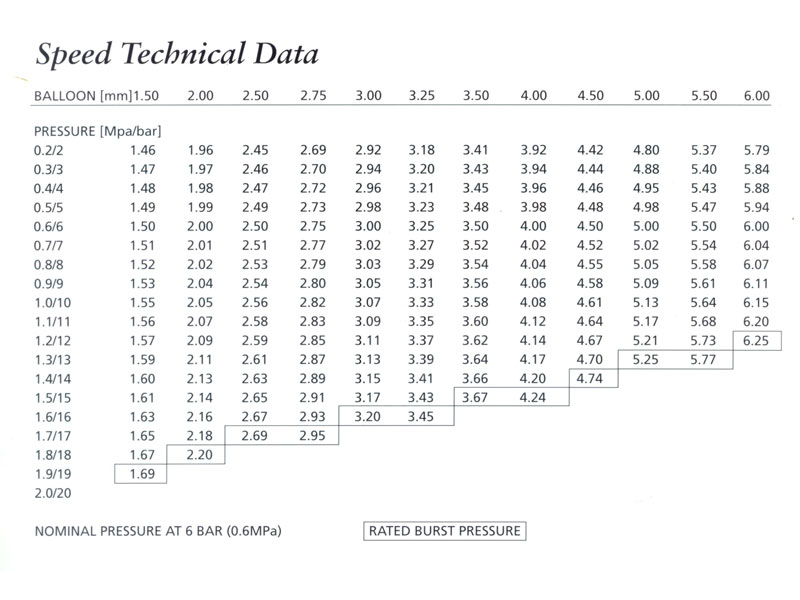 © 2016 Vascular Concept. All Rights Reserved